Seeing humpback whales in their natural habit is awe-inspiring. Watching these majestic ocean creatures gracefully swim past, play with their young and fling and twist their massive bodies out of the water, is a jaw dropping experience.
The humpback whales make their migratory journey in the months between June and October – sometimes as early as May and as late as November – into warmer seas north in the South Pacific. Migration patterns tend to vary each year depending on ocean temperatures.
Their migratory journey from their summer feeding waters in the Southern Hemisphere, passes on the western side of Rarotonga. If you are lucky enough to be here during the migration season, Magic Reef is perfectly situated to see the whales from the beach or even from your room.
Just around the corner from Magic Reef is Black Rock. One of the hot spots for humpback whale watching, this natural landmark has its reef at the closet point to the shore. Our guests have seen whales as close as ten metres to the shore. Be careful you might get splashed!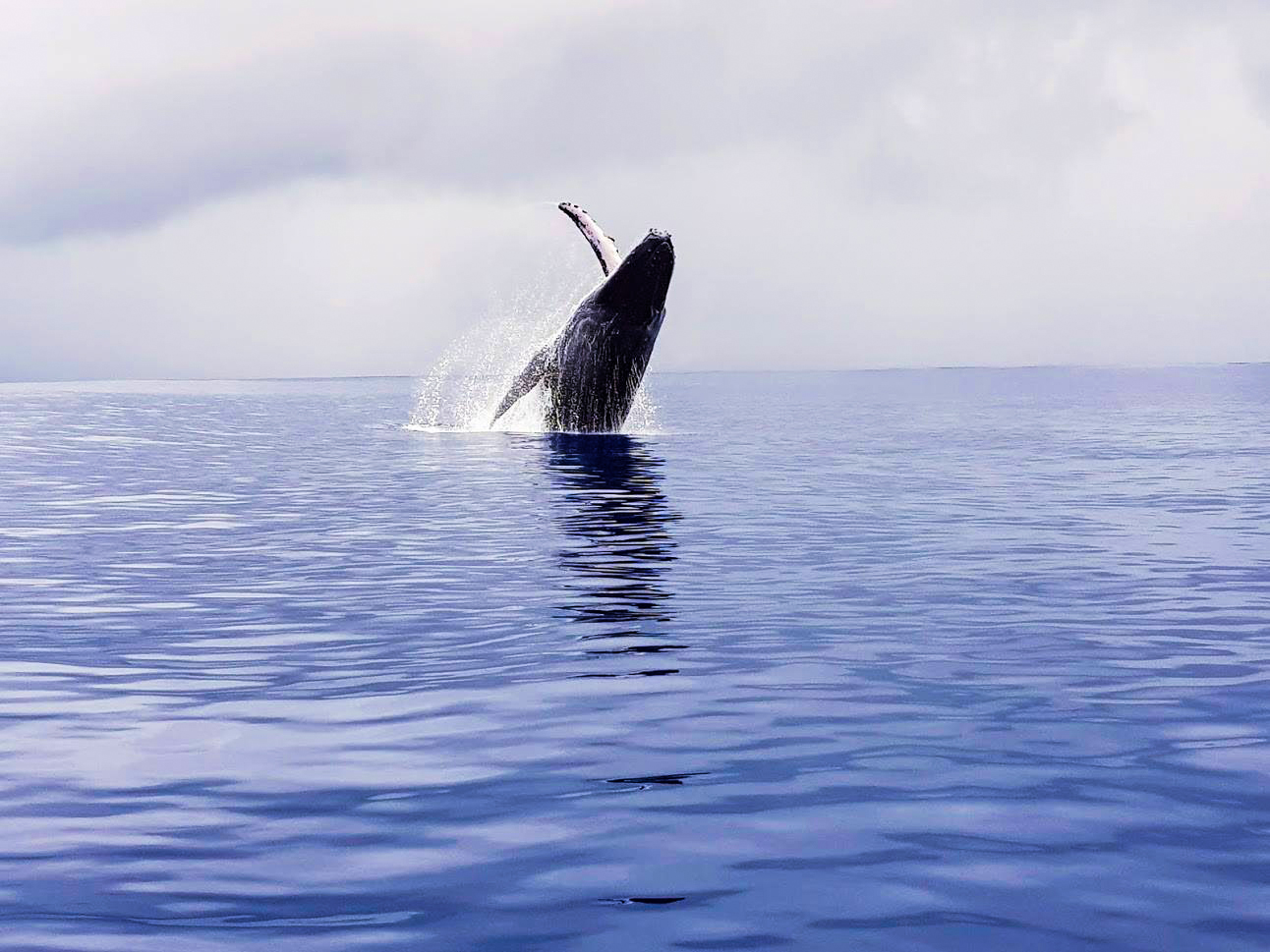 For those curious, the Discover Eco and wildlife centre is located 10 minutes walk from Magic Reef. Here you will learn a bit more about these amazing aquatic mammals in a fun and interactive setting. It is open Monday to Saturday.
If you would like more information on whale watching opportunities during your stay with us, please don't hesitate to ask one of our friendly reception members.