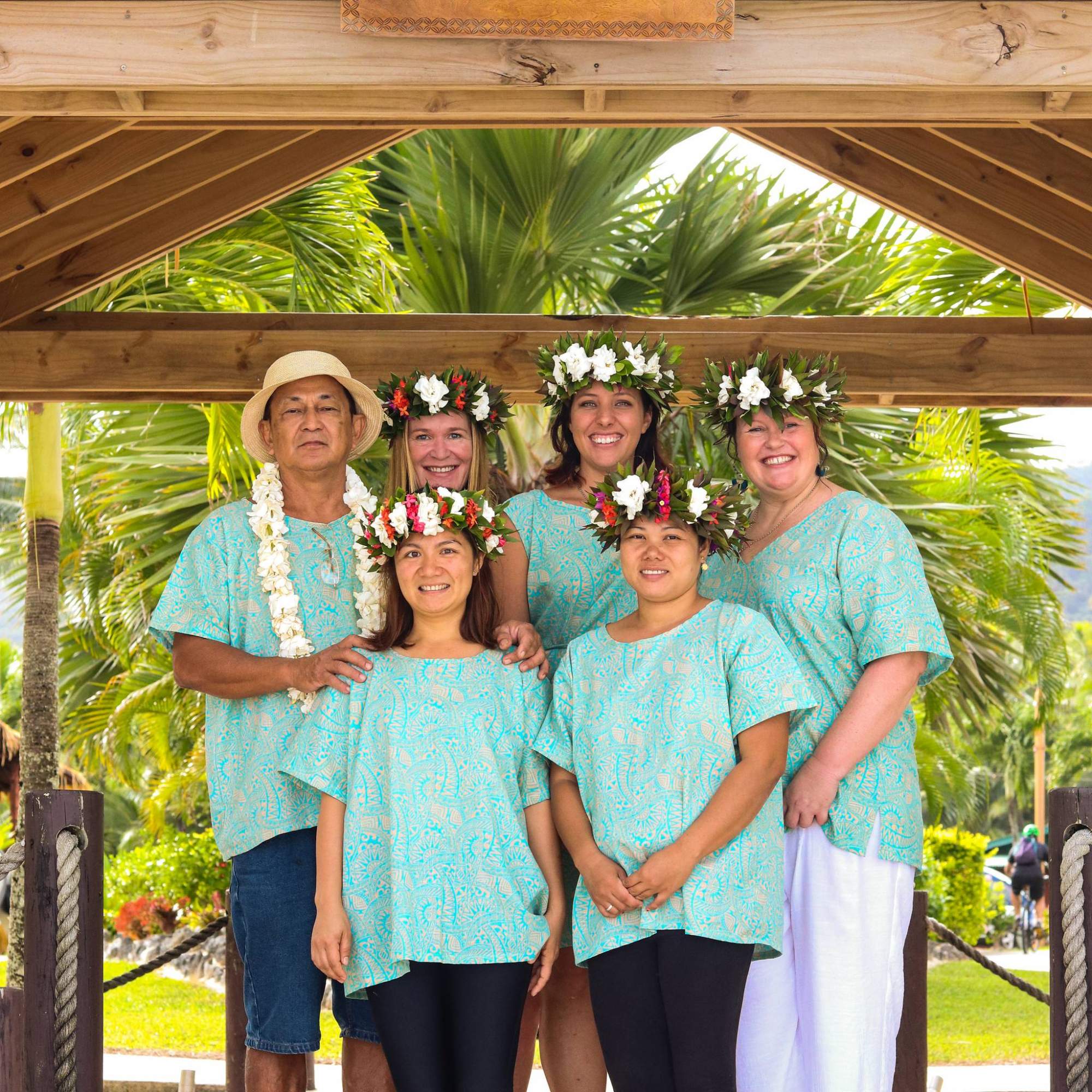 Jayne Kelly – Office & Reservations Manager
Our office and reservations manager keeps all the "behind the scenes" things kicking over smoothly. A resident of the Cook Islands for over 30 years, Jayne is a wealth of information about Rarotonga. She's your first port of call for restaurant recommendations, tour bookings, and general information about the island… what she doesn't know about Rarotonga hasn't happened yet! On her days off, you'll find Jayne welcoming visitors to her home for the entree course of the progressive dinner or enjoying time with her grandchildren.
Rowella Alemani – Housekeeper
Introducing Rowella, our housekeeper, who, takes great pride in servicing our rooms to the highest standard. You will often find her helping Jing in our beautiful tropical gardens. Rowella's favourite job is to source the fragrant flowers which make up the eis we gift to our guests. Originally from the Philippines, she tells us that she is very happy to be living in the quiet paradise of Rarotonga.