We are excited to announce that work is underway to install three new amazing eco-friendly bamboo bungalows for Magic Reef.
These beautiful new bungalows were designed and built by David Sands and his team at Bamboo Living in Hawaii. They were then shipped by sea in containers to us here at Magic Reef, Rarotonga (their new home) and are now waiting their final installation on specially made platforms.
In order to make room, the previously empty platforms ten, eleven and twelve have just been demolished and new platforms are being built to replace them.
In keeping with our eco-friendly approach, our bungalows are made with sustainable, eco-friendly bamboo technology. In case you are curious, read all about why we love bamboo. These are truly green buildings that are designed to exist in partnership with the nature that surrounds them.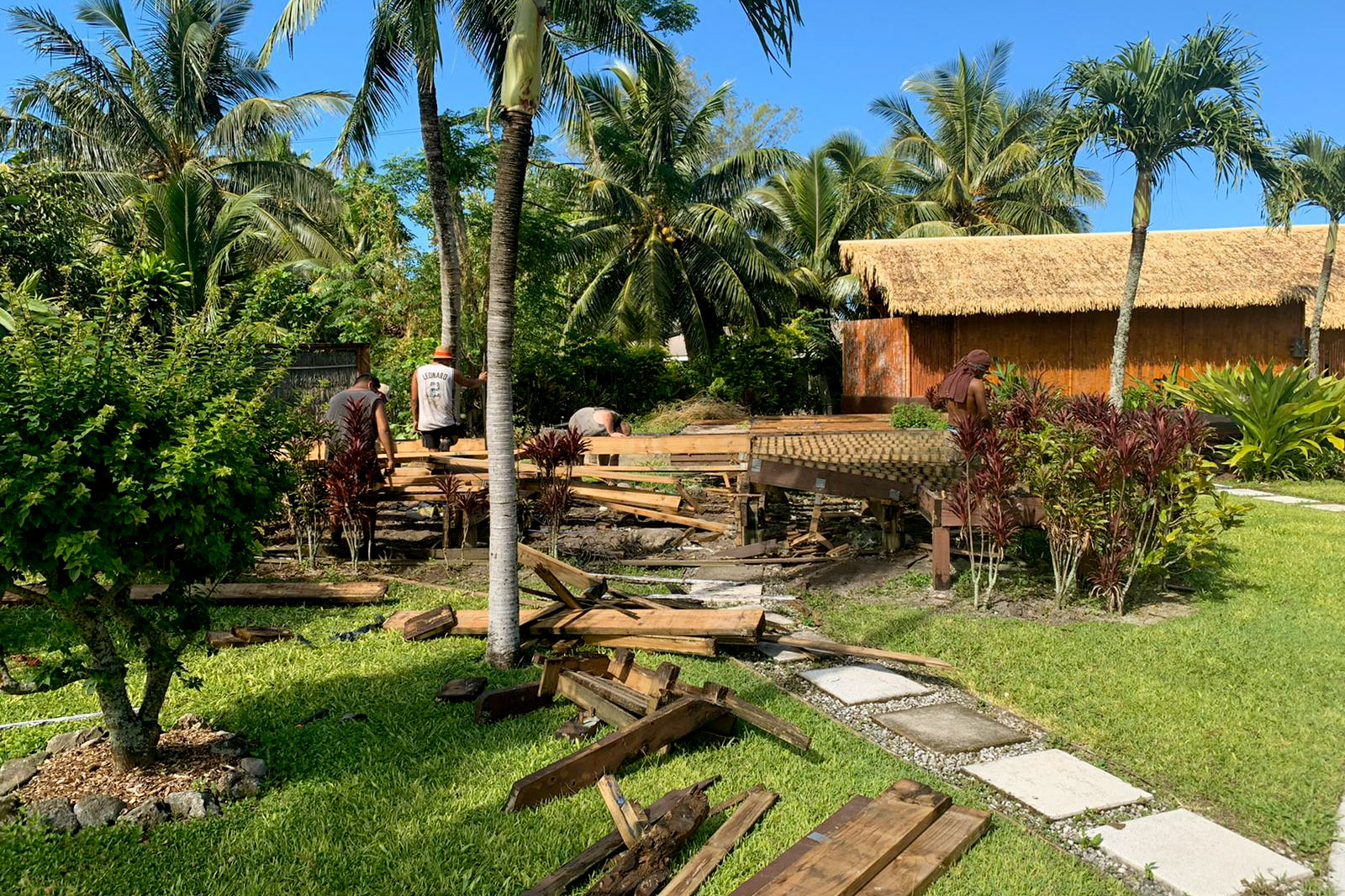 And for those guests that like to know a few more details:
All joinery is sustainable red wood from Vietnam
Our side windows have wood louvers for cross ventilation
Large wood louvers featured above the front and rear doors
Hexagonal shape brace windows in corners
Larger bathroom (including a bath for two)
Solar water heating
Sustainable materials used wherever possible
Hopefully, all going well, bungalows ten, eleven and twelve should be ready by August-September 2020. We hope you get to enjoy them!