The positive response received to Mana Tiaki Eco Certification's first year of operation confirms the industry's genuine interest in sustainable tourism for the Cook Islands.
Now inviting applications for 2020, the eco certification supports tourism as an important contributor to the Cook Islands economy, while seeking to ensure that growth doesn't threaten the natural environment.
With this in mind, it is refreshing to see the real innovations that some of our local tourism providers are offering.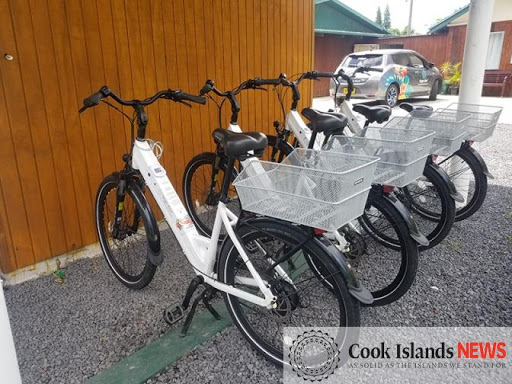 Simonne and Lawrence, owners of Magic Reef Bungalows, had a vision of a sustainable and eco-friendly resort and set about to make it a core part of their operations.
Their impressive fleet of electric vehicles now stands at five electric cars and 10 electric bikes, all available for guests to use.
A mechanic by trade, Lawrence hopes to eventually open his own workshop, including a much-needed service option for the growing number of electric vehicles on the island.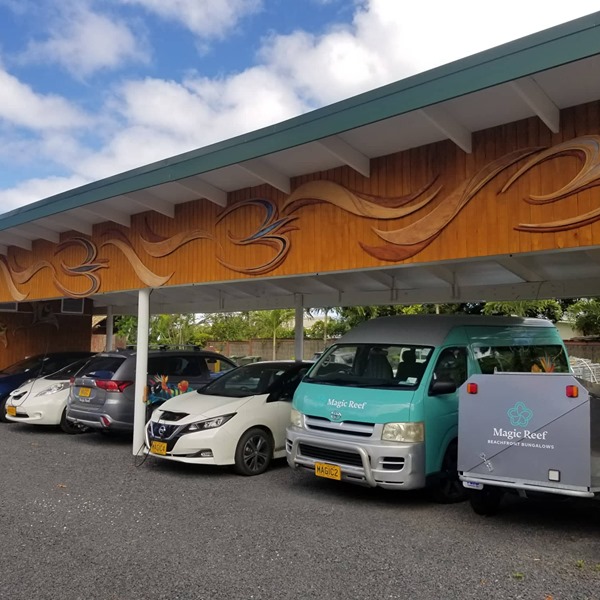 Of course, most electricity in Rarotonga is currently generated by burning diesel.
Not satisfied with electricity generated by fossil fuels, Magic Reef have recently constructed a solar panel carport to charge their electric fleet. Completely off the grid, the solar carport is the first of its kind for the Cook Islands.
Solar also powers the washing machine, garden lights, the swimming pool pump and lights, and also an ice machine which especially popular with tourists.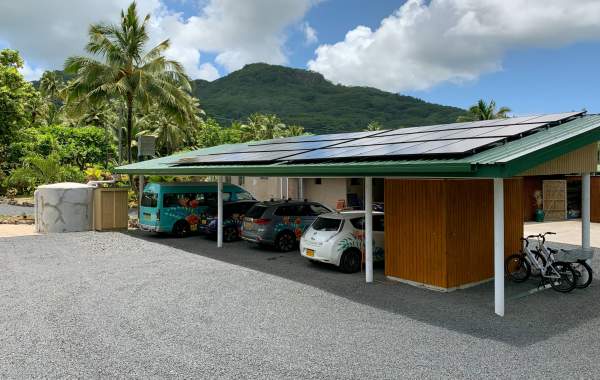 You can't complain about plentiful ice made from purified Rarotongan rainwater and chilled by the sun's energy! Even the power tools are electric – the nice and quiet kind we all like.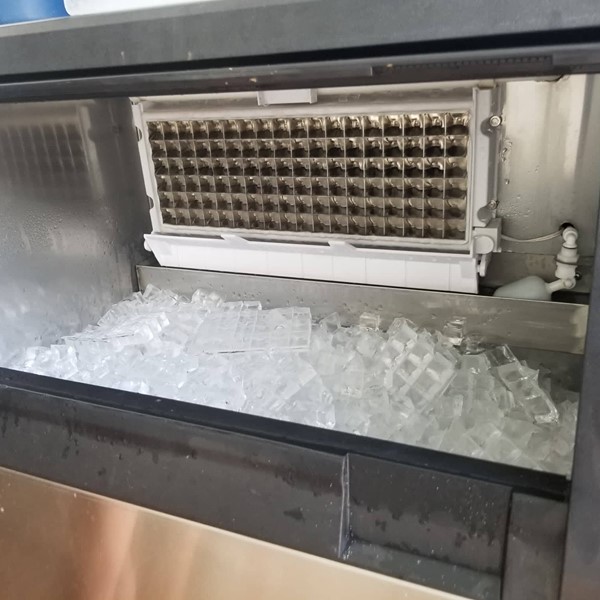 No rest for the wicked, Lawrence is already eyeing up his next job to reroof the utility buildings so that water can be captured and gravity fed to the underground tank.  There is a very real and exciting possibility of being completely off the public water mains in future.
The resort manager looks for feedback from guests to gauge if sustainability also makes good business sense. Interestingly, North American visitors are particularly appreciative of their eco-initiatives. 
Guests say it is eye-opening to drive an electric vehicle, often for the first time. They seem to enjoy both the quietness and the surprising acceleration – for those lead-footed doubters!
A core focus of Mana Tiaki Eco Certification is supporting local suppliers. Magic Reef's new carport is decorated with stunning wooden art by local artist and sculptor Glenn Miller Hori.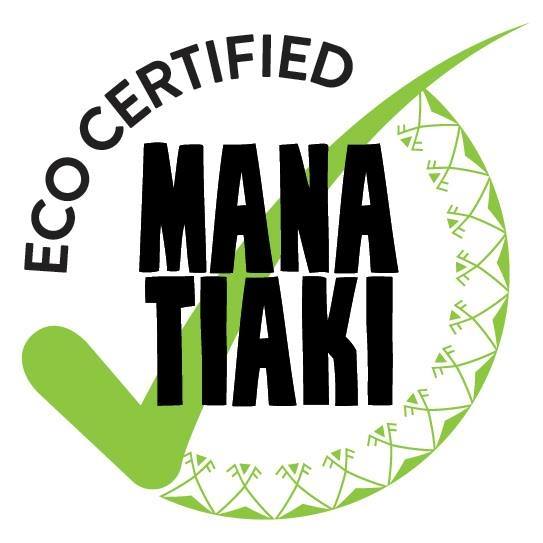 Rito supply the beauty room products and all of the bed covers are by Tivaevae Collectables.
Eco-friendly cleaning products are sourced from Paradise Supplies plus coffee is provided by the Cook Islands Coffee Company.
As the resort manager says, it's the little things that add up. She points to the 'won't go brittle and break' stainless steel pegs; the truly biodegradable cornstarch bin liners; plus the homemade fruit jams and mueslis, all in reusable containers.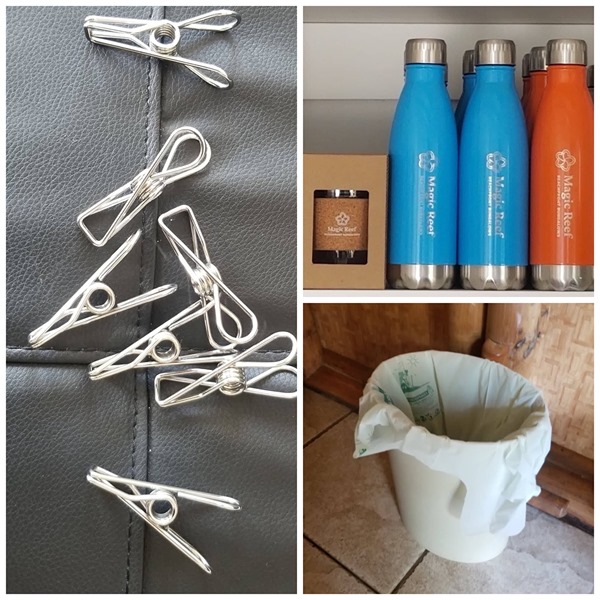 Especially cool are the glass coffee keep cups (which come with the added bonus of a wee discount at Beluga) and the stainless steel reusable bottles in the villa fridges. White for milk, orange for juice and blue for water.
Guests are provided with their own reusable tote bags to encourage plastic free shopping, and bespoke stainless steel amenity dispensers are fitted into the showers.
Any excess plastic laundry and bathroom products have been donated to the local church group and the Punanga Tauturu welfare organisation.
Responsible business and tourism ethics? These guys have it in spades.
Visitors to our islands increasingly wish to tread lightly when they visit and are appreciative of these types of eco-friendly differences. Let's take a leaf out of Magic Reef's book and offer a tourism experience that won't cost the earth.
This article was originally published in the Cook Island News
February 01, 2020